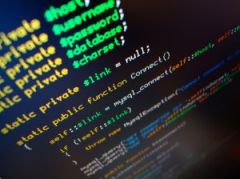 Crackati i database di molte università italiane, nomi utenti e password di ricercatori, professori, associati e straordinari, pubblici in rete.
Diffuso dal gruppo LulzStorm tramite un apposito account twitter (http://twitter.com/#!/LulzStorm)
il torrent sta già girando in rete. Decine e decine gli account violati, una grave falla della sicurezza delle nostre università.
Nella lista:

unisi.it 

unisa.it 

uniroma1.it 

anotonianum.eu 

econoca.it 

uniba.it 

unibocconi.it 

unifg.it 

unime.it 

unimib.it 

uniurb.it 

unibo.it 

unipv.it 

unina2.it 

unile.it 

polimi.it 

unito.it 

unimo.it 
Il gruppo si presenta così:
"Today is a great day for us all, and a very bad one for italian universities.
Their sites are full of weaknesses. Some of them even think being secure,
so they don't mind hashing their passwordz. And you, Italian people, are giving all your data to idiots like these?
Is it a joke?
Change your passwordz, guys.
Change your concept of security, universities.
We could have leaked much more.
We could have destroyed your db and your network.
Were you ready for this?"
"Oggi è un grande giorno per tutti noi, pessimo per le università italiane.
I loro siti sono pieni di difetti. Molte di loro pensano di essere sicure così non si curano di condividere le loro password. E tu, italiano, stai dando tutti i tuoi dati in mano ad idioti come questi? È uno scherzo?
Cambiate le vostre password, ragazzi.
Cambiate il vostro concetto di sicurezza, università. Avremmo potuto danneggiare molto più. Avremmo potuto distruggere i vostri Database ed i vostri network. Eravate pronti per questo?"
Me lo chiedo anche io.
Eravate pronti per questo?

Matteo Morreale